.
.
.
Paramedics
14 administrative regions in Quebec
Paramedic
We're looking for someone who wants to make a difference
Under the responsibilities of the Operations Department, the incumbent's mission is to ensure the delivery of pre-hospital emergency care to beneficiaries, while offering a service marked by professionalism and respect. Being in close collaboration with various stakeholders in the health sector, the paramedic is called upon to act as a health promoter in addition to participating in the company's philanthropic activities.
Job requirement
Academic training or professional experience
1. Have completed and passed the technique in prehospital emergency care
2. Hold a class 4A driver's license
3. Be registered in the national paramedic register
Physical requirements
Be able to lift loads in connection with the equipment to be used.
Knowledge, skills and attitudes
Team work oriented
Adaptability
Resourcefulness
Communication and listening skills
Emotional intelligence
Interest in the helping relationship
Leadership
Professionalism
Respect for confidentiality
Sense of observation and analysis
Sense of direction
Sense of responsibility and attention to detail
Fatigue and stress tolerance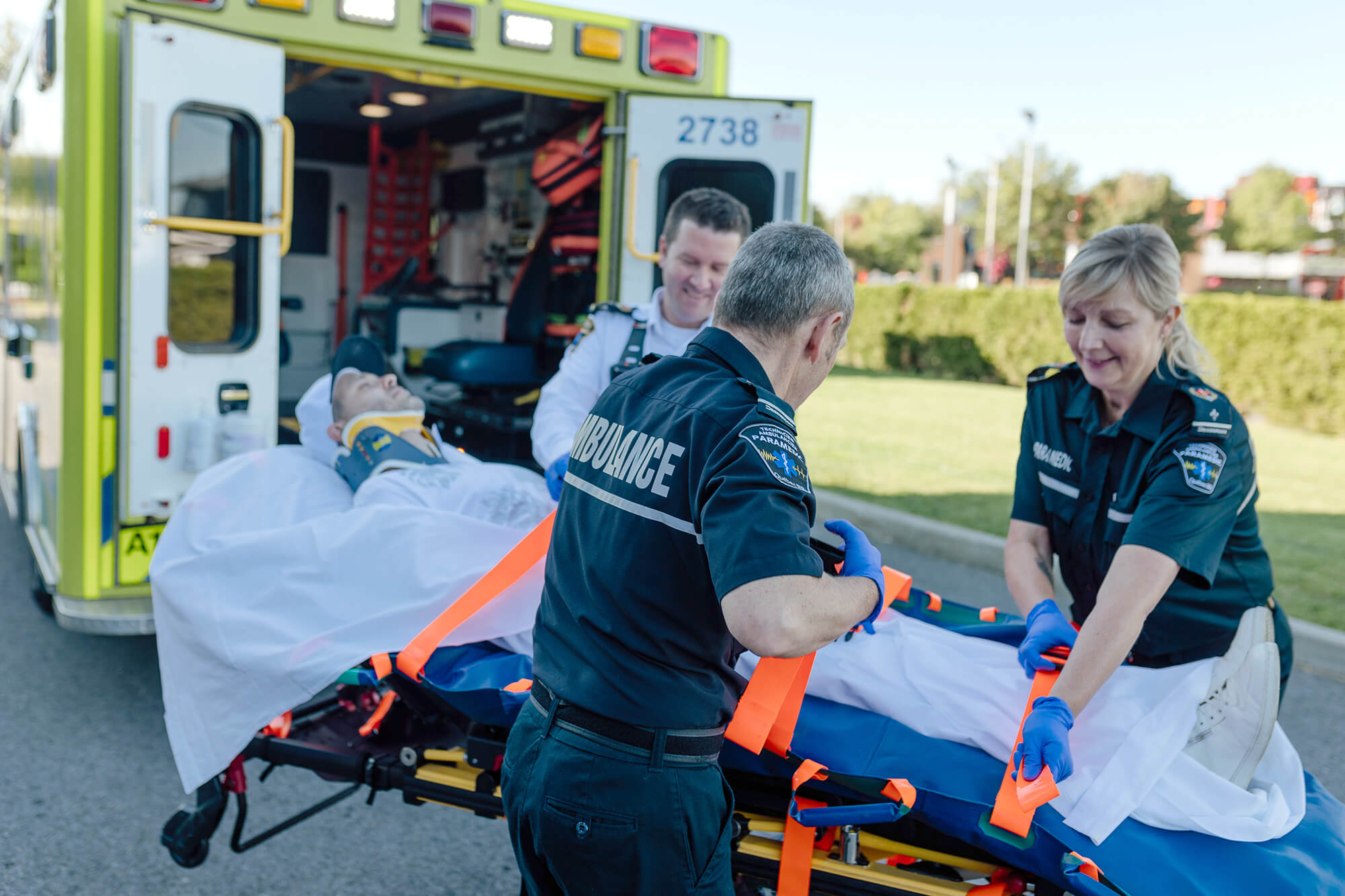 Working conditions
Shift: Day, evening, night and weekend

Working and driving in variable weather conditions. Shift schedule, applicable in certain barracks. Working conditions according to the collective agreement in force at the point of service.
Dessercom, in keeping with its organizational values, subscribes to the principles of equity and inclusion in employment, notably promoting equality in employment for women, aboriginals, visible minorities, ethnic minorities and people with disabilities.