.
.
.
Medical drivers
Québec, Lévis, Baie-Comeau or Rivière-du-Loup
Benefits available to you
01

Dessercom is a company that listens to its employees

Organizational survey that allows you to continuously improve your employee experience

02

We promote health!

A fitness program is offered at company expense
A telemedicine service is available to you free of charge

03

Quality of life first

Flexible schedule and personalized management approach

04

We care about people

The company has an impressive involvement in the community, which makes employees proud
Medical drivers
Job description
Dessercom is looking for committed, caring and competent people to fill positions as a medical driver in the province of Quebec.

The incumbent's mission is to take care of the beneficiaries and transport them from point A to point B, whether from a hospital center, a medical clinic, accommodation for people elderly or from a home. The medical transport driver is responsible for ensuring the safety and comfort of the patients he transports.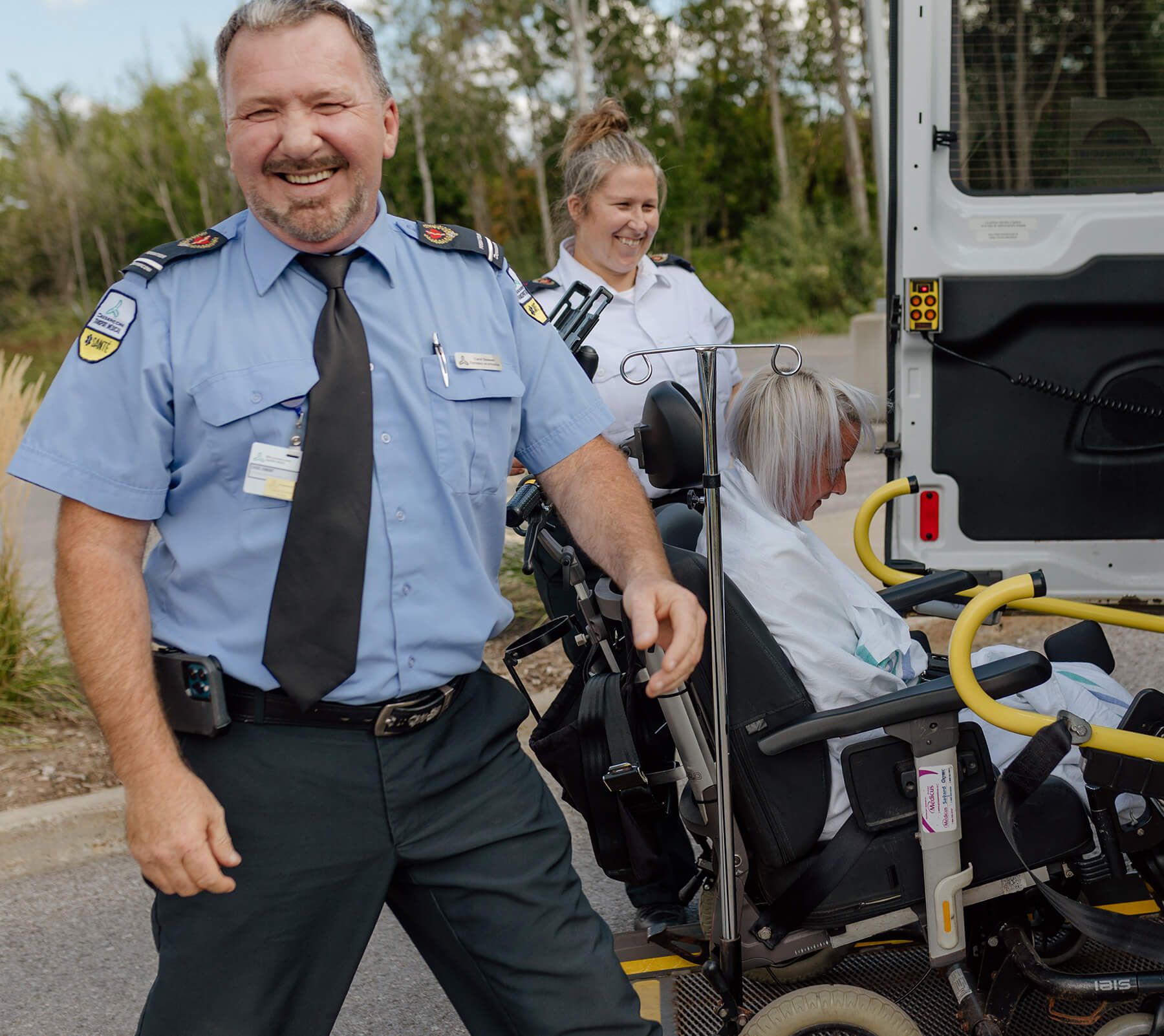 Job requirements
Qualifications required
1. Hold a class 4-B driver's license
2. Completed CPR training
3. Have an exemplary driving record
4. Desire to help people
Main tasks
1. Take charge of the beneficiaries and transport them from point A to point B, whether from a hospital centre, a medical clinic, an accommodation for 2. the elderly or a home, by adopting a safe driving style;
2. Ensure patient comfort during transport: chair tilt, temperature, etc. ;
3. Perform the inspection of his vehicle at the start of each shift according to the criteria of the circle check in force;
4. Complete the various work reports such as the Log Book (in case of long distance), the daily roadmap and the circle check report;
5. Collaborate with Customer Contact Center agents and business partners.
We are looking for someone who got that :
Empathetic
Thoroughness
Sens of observation
Punctuality
Interest in the helping relationship
Professionalism
Autonomy and resourcefulness
Adaptability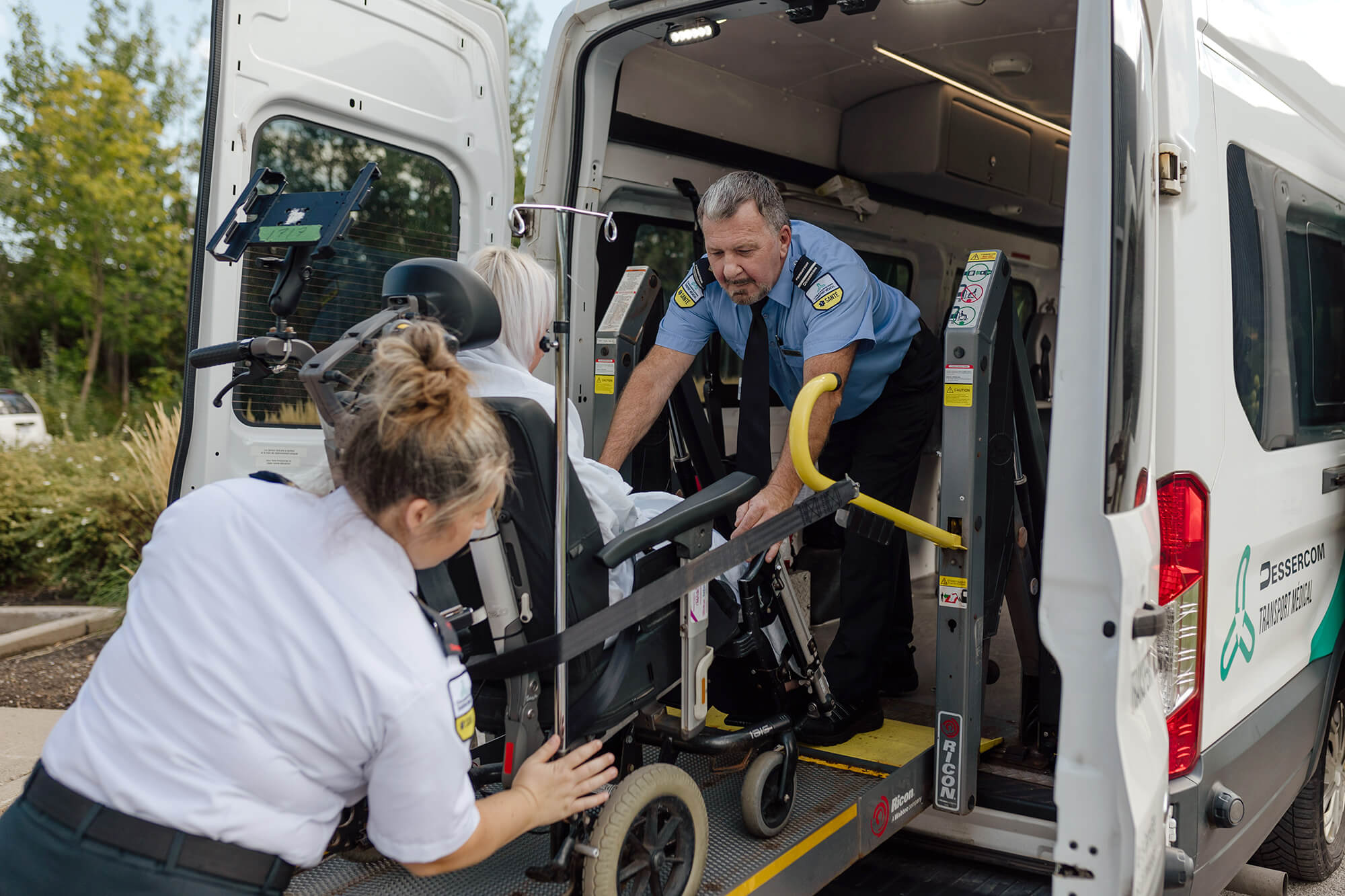 Work timetable
Permanent position, possibilities of full-time or part-time, according to your wishes.
Day, evening and weekend.

In the case of Baie-Comeau: 25 hours per week, weekend rotation (1 weekend out of 2 or 3)