.
.
.
Assistant cook - Le Zeste Bistro
Hôtel-Dieu-de-Lévis
Assistant cook - Le Zeste Bistro
Summary of responsibilities
Being a kitchen assistant essentially means preparing the food at the counter in accordance with the sanitary rules and the health and safety standards in force. The incumbent also has the role of providing unparalleled customer service to customers who come to the counter. The counter attendant must, in particular, maintain the work area in order to maintain a healthy and safe environment for all.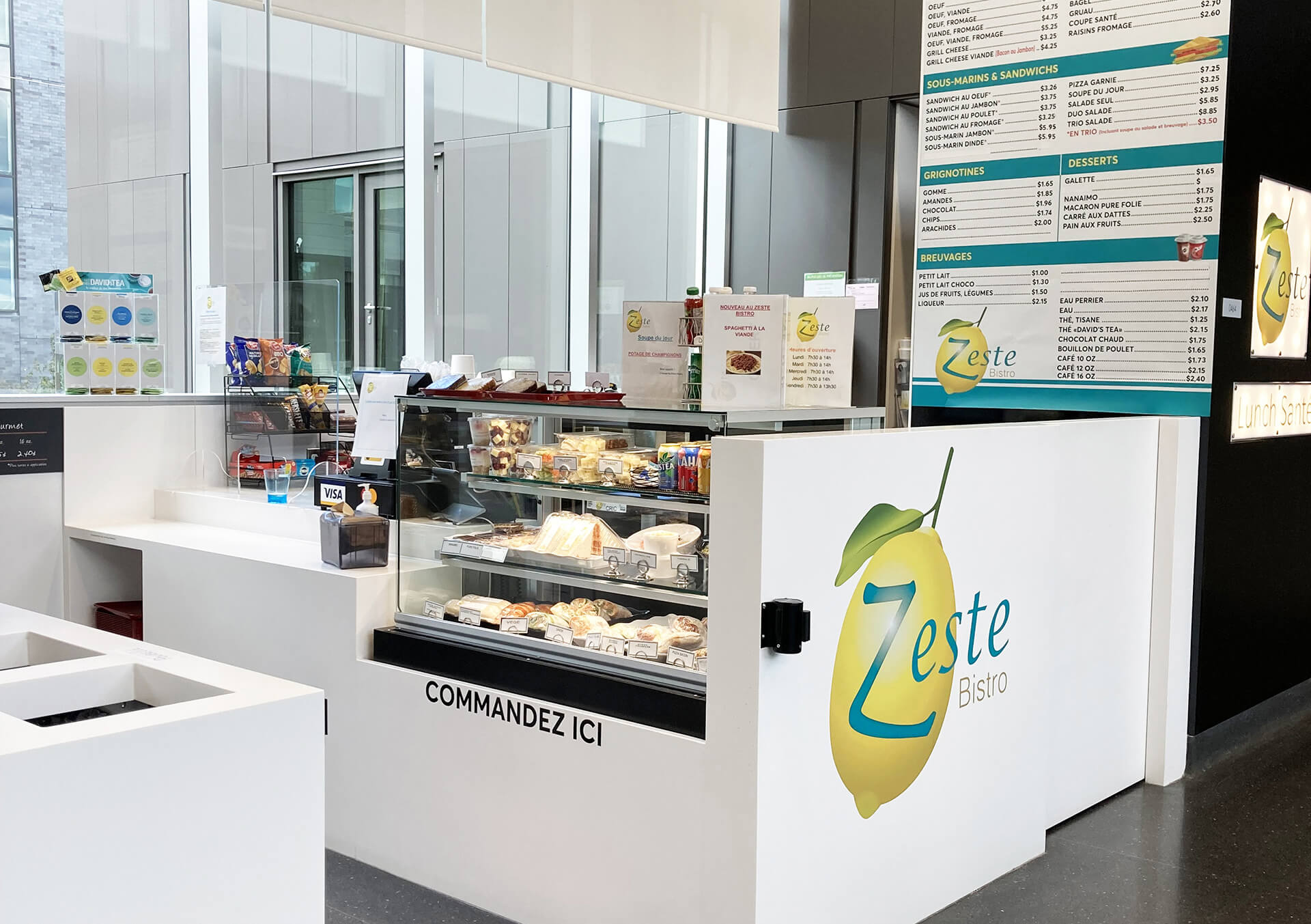 Job requirements
Professional experience and training
Have 7 to 11 months of professional experience in customer service or any other relevant experience related to the position.
Required Skills
Taking initiative
Reliable
Team work oriented
Ability to manage priorities
Interpersonal communication skills
Customer oriented
Sense of organization
Autonomy and resourcefulness
Ability to solve problems
Working hours and conditions
The current position is full-time and permanent. The work schedule is 30 to 35 hours per week in the evening, Monday to Friday. The incumbent may also be required to work weekends.

Remuneration is $18.58/h and benefits are offered according to the policy in force, which includes four (4) weeks of annual vacation, group RRSP, 7 days of sick leave per year, uniforms and meals provided, a fitness program, etc.
For additional information regarding this posting, do not hesitate to contact Ms. Josée Larochelle, Catering Coordinator at Gestac, at the following email address: josee.larochelle@gestac.ca.